Step Deck
Our specialty, we can haul over-dimensional loads, products that require tarping, and partial loads that only take up a few feet of deck as well.

Flat Deck
For loads that are over 40' long and must be supported the whole length.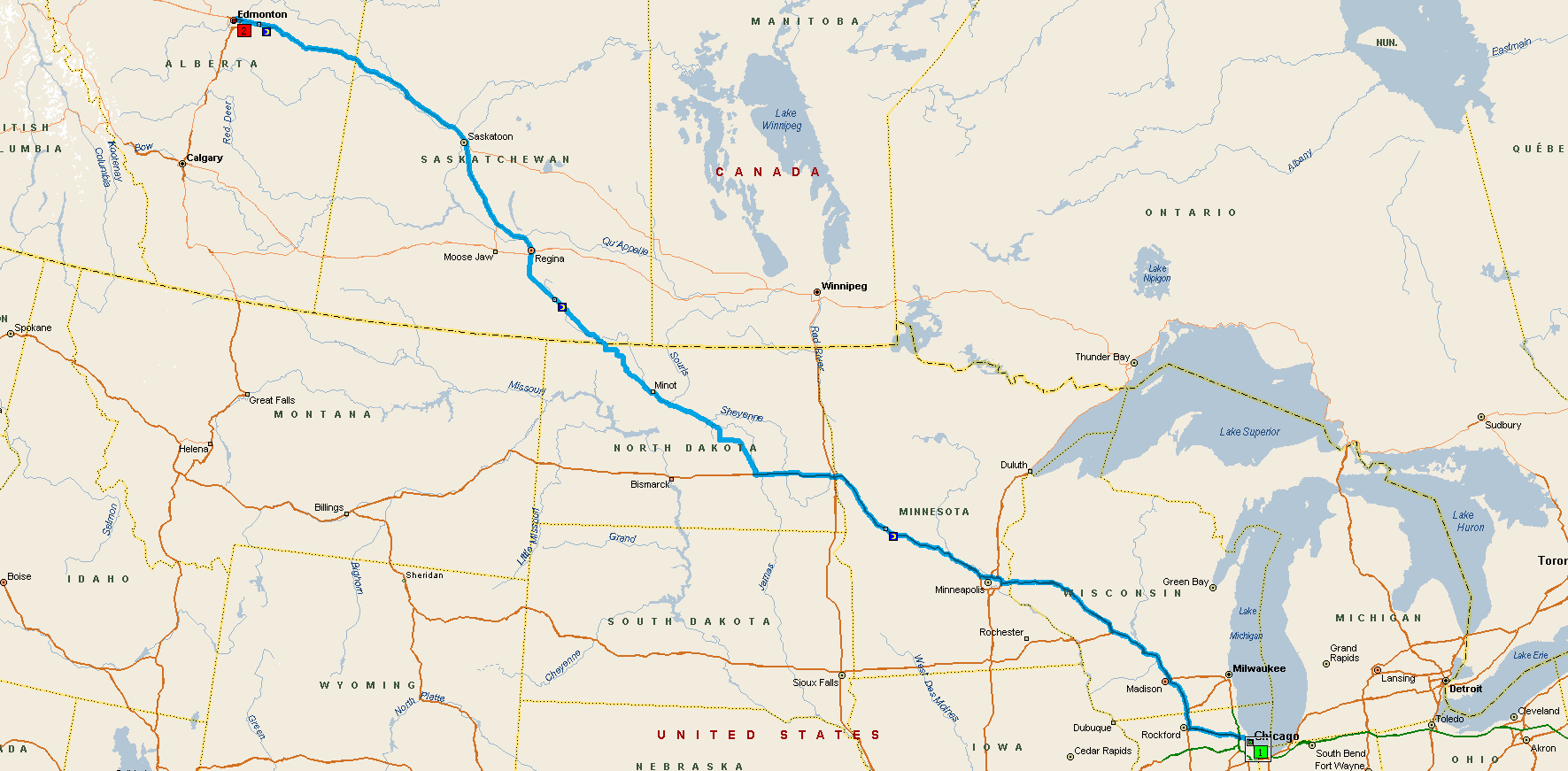 Brokering
If we can't provide what you need, when you need it with the trucks we have, we will gladly help you find the carrier to get it done.
We can handle your large equipment hauling as well (four-wheeled drive tractors, sprayers, etc.) Our main shipping corridor runs from Chicago, IL area in the south to Edmonton, AB in the north. And anywhere in between!
Our Background…
We are a small trucking company based in southern Manitoba. We started the company in July of 2010 and currently have 5 trucks, 5 step-decks, and a flat deck. Frank Reimer (the owner) has many contacts on both sides of the US/Canada border from years of involvement in the trucking industry, so even if we don't have a truck to exactly fill your specific needs, we can arrange for getting your product delivered by another carrier. We will work hard to make sure your product is delivered on time, in a safe manner, and at a competitive freight rate.
32008 Rd 1E, Rosenort, MB